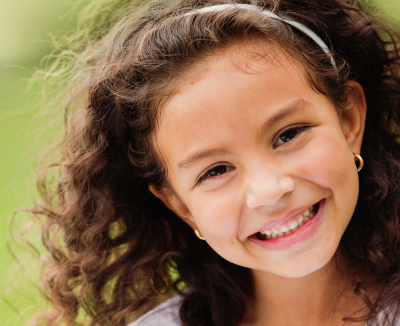 The Mikolajczak's Story
Earlier this month, one of our foster parents shared her experience with me. I thought you would like to hear her family's story.
Tim and Colleen Mikolajczak first got involved with Angels Foster Family Network when Colleen decided to become a volunteer. Colleen says that even though Tim was unsure about becoming a foster parent, "I thought if I couldn't be on the front line, I could support families who were." Colleen quickly became one of Angels' most involved volunteers, loving that she could bring along her 4-year-old son Liam to volunteer with her.
Colleen believes that volunteering for a year and a half with Liam and being intimately connected with the Angels mission softened Tim's heart. One fateful Sunday, they heard a message about foster care at church, "and he said, 'it's time'!" Colleen was thrilled to begin the foster process with her husband and son on board.
When they first signed up to foster, Tim and Colleen decided to open their home to an elementary-aged child so that they could attend school with Liam. The Mikolajczaks also thought that inviting an older child into their home instead of a baby would be best since Colleen had just given birth to a daughter, Gigi, earlier that year.
That's when Trina came into their lives—a sweet, open, 7-year-old girl who quickly made a place in the Mikolajczak's home and in their hearts. Colleen says that their connection with Trina was instant: "You can't imagine or explain what it's going to feel like or what it does to your heart. I can't remember life before her. She's definitely one of us. She is a blessing to us, more than we ever could be to her."
Not only were the Mikolajczaks delighted to have Trina in their home, they were also thrilled to work with Trina's biological family to help them get her back. "I would never want to do anything to taint their relationship. You want to ensure they will have a good bond. We are pro-reunification for sure." Tim and Colleen made a huge effort to reach out to Trina's mom and grandmother, and bi-weekly visits with their families quickly turned into fun outings they all eagerly anticipated.
Colleen recalls the doubts they encountered when they first jumped into fostering: "The number one thing we heard from people was that they would love to foster but feared giving the kids back, but the best stories are if the foster parents are broken-hearted in the end. That means that not only did they bond with this child and have this amazing time with this kiddo, it means the child was reunited with their parents and that the parents did what they were supposed to do. It flips that fear. You will be broken-hearted—you're signing up for that. But it ultimately means good things for the child. If my heart is broken in the end, then good job."
There is an urgent need for more foster homes in Oklahoma than ever before, especially homes like the Mikolajczak's, who are willing to have broken hearts for their girl. Foster parents can make a life-changing difference, not only for the children in their care, but often for the biological family. Your generous one-time or recurring gift this holiday season will help recruit and train foster parents, place children into their homes, and provide 24-hour-a-day support to each family.
Please partner with us to ensure that every child in foster care gets what they deserve—a loving family and a safe home.