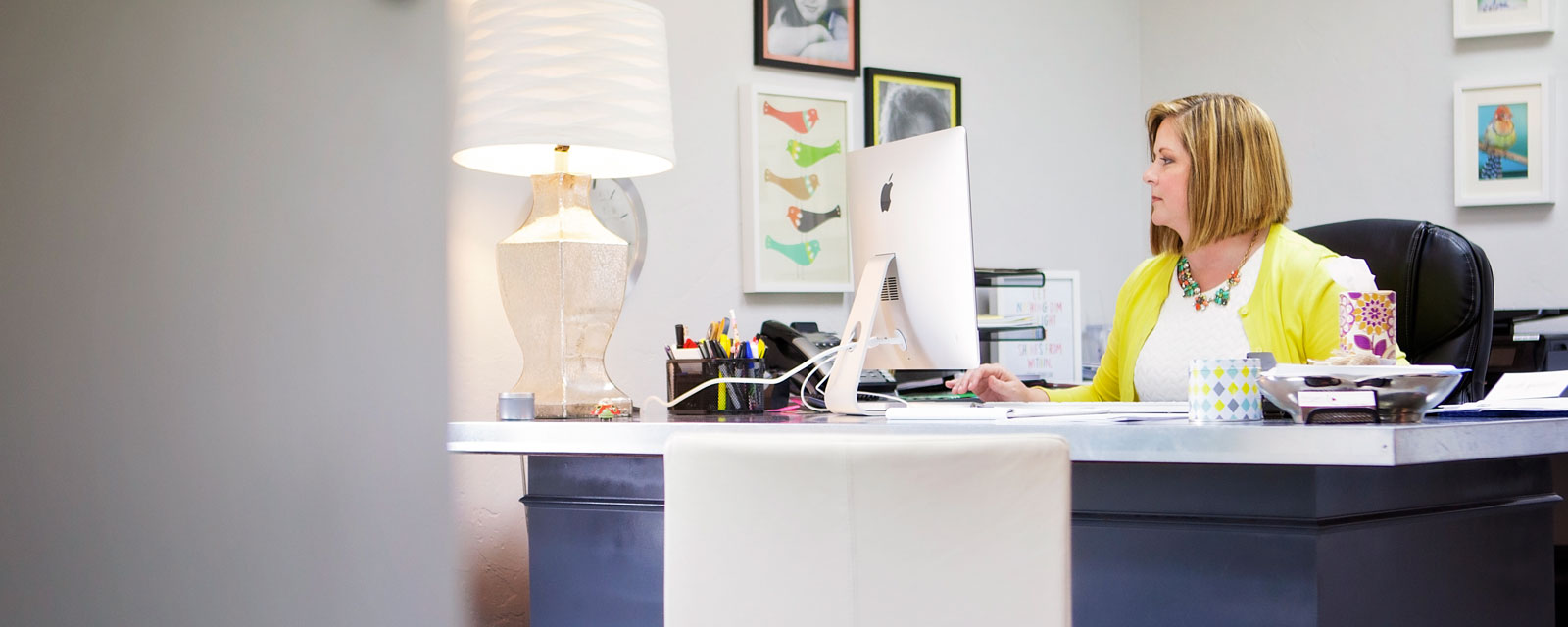 Angels Director Honored as Visionary
We at Angels are delighted to announce that our founder and executive director Jennifer Abney has been honored with the Visionary Impact Award from the Oklahoma Center for Nonprofits. Visions, the Center's event where Jennifer will receive her award, acknowledges those who work toward and succeed in making a significant and lasting change in the community. Jennifer has been recognized as having an enduring impact on private foster care as a whole, working to eradicate the negativity surrounding the concept of fostering. Her first experience with foster care was when she started fostering her now-daughter Desi along with her husband David in San Diego. When they moved to Oklahoma for David's job, Jennifer began to understand the need, and then her own desire, to improve foster care in our state. Jennifer, after creating Angels, was able to pinpoint problems and innovate solutions with positive long-term effects. She has initiated countless programs to make fostering simpler, more fulfilling, and better supported so that foster family and child can have the best experience possible. Children are often traumatized when they enter the foster care system, so Jennifer authorized a hugely successful therapy program for those kids. She noticed that amazing foster families had to turn away placements because they were unable to find acceptable daycare in time for the child to go to while they were at work, so she is working toward creating a top-of-the-line daycare explicitly for foster kids. From an hard-working and supportive social work staff to financial and volunteer support for foster families, Jennifer has created a model of foster care and support that ensures the foster children in central Oklahoma have the best home possible to live in while their family situation is in flux. We are proud to say that she has made our agency great. Jennifer Abney has had a huge impact on those she works with, the children and families she serves, and the community with her ideas, ambition, and initiative.
Jennifer will receive her award on Tuesday, November 17th at the Oklahoma Center for Nonprofits Visions event.
For tickets or more information:Â Oklahoma Center for Nonprofits: Visions